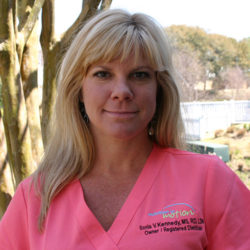 Sonia Vieregge Kennedy, MS, RD, LDN is a Registered Dietitian with a Bachelor of Science in Nutrition and Hospitality Management from East Carolina University and a Master of Science Degree in Nutrition and Dietetics. Sonia has over 18 years of experience in many areas of health care. Her experience includesworking as a clinical dietitian in hospitals, teaching at universities, and serving as a health educator for a medically based fitness center. Sonia also has vast experience working to promote work-site wellness.
Since starting Nutrition in Motion in 2010, Sonia has found her true calling. In an out-patient setting, she gets to follow along with her clients and takes pride in knowing people are benefiting from the counseling she provides.
When Sonia is not at work, you can find her paddle boarding, boating, kayaking, at boot camp classes or out for a jog. She also enjoys spending time with her family, including her 3 dogs: Skyler, Austin and Ringo.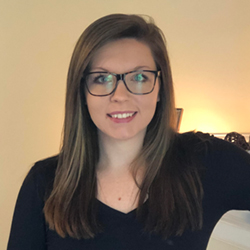 Samantha Ferguson, MS, RDN, LDN
is a Registered Dietitian with a Bachelor of Science in Dietetics from SUNY Oneonta and a Master of Science Degree in Nutrition and Dietetics. Samantha completed most of her internship in the clinical setting educating clients on diabetes management and lifestyle changes related to heart disease. Samantha began her career in the public health setting where she provided education and counseling to young children mothers.
As a dietitian, Samantha finds the most joy working in an outpatient setting. Being able to create relationships and follow along with her clients' journey are what she finds most rewarding. Samantha's passion in the nutrition world is to teach clients how to be healthy while finding balance with all the finer things in life.
When Samantha is not at work, you can find her reading a book in her hammock, listening to a podcast, or hanging out at a local brewery. She also enjoys walking her dog named Cabbage and exploring new cities.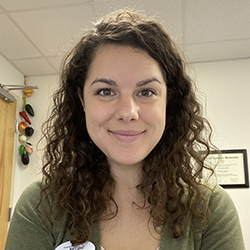 Deidra Wood, MS, RDN, LDN
is
a Registered Dietitian with a passion for providing nutrition counseling for overall health and wellness. She graduated from East Carolina University in North Carolina with a Bachelor's degree in 2012 and a Master's in 2016–both in Nutrition Science. Deidra has worked in a variety of medical-based settings including low income family counseling, eating disorders, weight management, and gastrointestinal disorders. Her versatile background has allowed her the experience to provide nutrition therapy tailored to each individual's health needs.
With the understanding that eating is a lifelong experience, it became a personal endeavor to provide knowledge and facilitate individuals' discovery of how to make changes toward their healthiest food-related lifestyle. A process that encompasses identifying dietary habits, teaching nutrition education, and creating dietary recommendations that utilize the meal plan and exchange system approach to healthy eating.
Deidra is an active member of the Academy of Nutrition and Dietetics and is a registered, licensed practicing dietitian in the state of North Carolina through the Commission on Dietetic Registration. In her spare time, she enjoys practicing yoga, reading, and spending time with family and friends.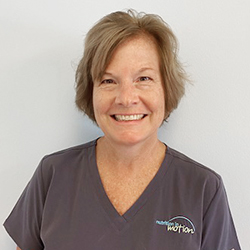 Joanne White, RDN, CSR, LDN is a Registered Dietitian with a Bachelor of Science in Dietetics and Food Nutrition Institution Management from East Carolina University. She has 25 years of experience, mainly as a clinical dietitian—not only in the hospital setting, but also in dialysis clinics. She has a specialty in kidney (renal) nutrition. During her years as a dietitian, she has worked with a variety of clients and diagnosis, to include diabetes management, cardiac rehab, hemodialysis and even professional cricket athletes. She is passionate about providing the direction and information to help people lead a healthy lifestyle. Joanne has recently returned to North Carolina after spending many years in the US Virgin Islands on the beautiful island of St. Croix. She misses the clear blue Caribbean Sea, but is enjoying re-discovering her home state and eating real bar-be-que. To help stay close to the water, Joanne and her husband enjoy kayaking the Wilmington waterways.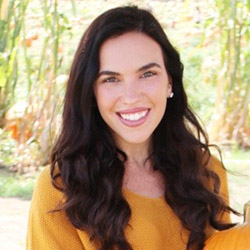 Angelica Agami, MS, RD, LDN is a is a Registered Dietitian with a Bachelor of Science degree in Dietetics and Master of Science Degree in Nutrition from Queens College, City University of New York. Her interest in nutrition began when she decided to start her own weight loss journey in 2005. She has worked in a hospital setting as a clinical dietitian for over 5 years and as an outpatient dietitian for the past 2 years. While working in the hospital, she was in charge of covering a variety of units including pulmonary, telemetry, oncology, and the ICU. She decided to transition from the hospital to working in an outpatient setting because she is passionate about helping members of the community stay healthy and out of the hospital so that they can be with their loved ones.
When Angelica is not at work, you can find her traveling, going out to eat, going to concerts, exercising, running her fashion/lifestyle blog, and spending time with her family.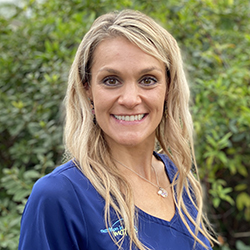 Joy Vraney, MS, RD, LDN is a Registered Dietitian who earned her bachelor's degree from West Chester University of Pennsylvania in 2007 and master's degree from Florida International University in 2014 in nutrition and dietetics.
Joy's background is in clinical research and community nutrition. She has co-authored two scientific journal publications in maternal child nutrition and nutrition and cancer while working at University of Miami, Miller School of Medicine. She also contributed to a variety of study protocols involving pediatrics, pregnancy, HIV/AIDS, spinal cord injury, palliative care, and cancer population groups. Joy's a former yoga teacher with additional training in childhood yoga and has taught for a private studio but also for an integrative medicine program.
As a mom, Joy is committed to an active well-balanced lifestyle to lead by example for her two young daughters, Ava and Gianna, but also inspire others to believe if they choose to make small dietary changes it will make a BIG difference in creating a healthy sustainable life.
If Joy has alone time you can find her at the yoga studio, running, or enjoying a glass of wine watching hallmark movies. Most of the time she enjoys hanging out with her family outdoors riding bike, gardening, or having impromptu dance parties in the living room.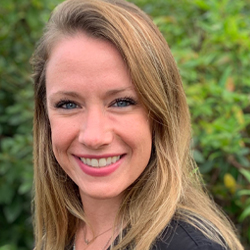 Jocelyn Tomsic, RDN, LDN is a Registered Dietitian with a Bachelor of Science in Dietetics from James Madison University, and is currently working on earning a Masters of Education, specializing in Corporate Wellness from Northcentral University. After earning her Bachelor's, Jocelyn moved to Jacksonville, Florida where she began her career in public health, counseling pregnant and lactating women and children up to age 5. It didn't take long for Jocelyn to realize her true passion for helping others is in an outpatient setting.
Through her experiences, Jocelyn has learned there are many dimensions to overall wellness, which include nutrition, exercise, sleep, and stress management. With Jocelyn's philosophy being, "One Life, One Body, One Chance", let Jocelyn work with you to meet your health and wellness goals!
In Jocelyn's downtime, she loves challenging herself by working out, practicing yoga, taking long hikes with her dog, dancing and listening to music. Jocelyn also loves hanging out with friends, traveling and exploring new places.
Questions? Ready to Start?


Contact Us Today!