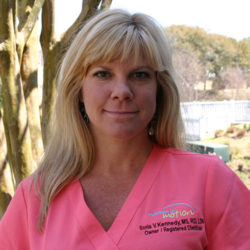 Sonia Vieregge Kennedy, MS, RD, LDN is a Registered Dietitian with a Bachelor of Science in Nutrition and Hospitality Management from East Carolina University and a Master of Science Degree in Nutrition and Dietetics. Sonia has over 18 years of experience in many areas of health care. Her experience includes working as a clinical dietitian in hospitals, teaching at universities, and serving as a health educator for a medically based fitness center. Sonia also has vast experience working to promote work-site wellness.
Since starting Nutrition in Motion in 2010, Sonia has found her true calling. In an out-patient setting, she gets to follow along with her clients and takes pride in knowing people are benefiting from the counseling she provides.
When Sonia is not at work, you can find her paddle boarding, boating, kayaking, at boot camp classes or out for a jog.  She also enjoys spending time with her family, including her 3 dogs: Skyler, Austin and Ringo.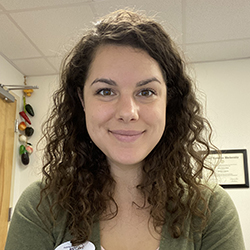 Deidra Wood, MS, RDN, LDN is a Registered Dietitian with a passion for providing nutrition counseling for overall health and wellness. She graduated from East Carolina University in North Carolina with a Bachelor's degree in 2012 and a Master's in 2016–both in Nutrition Science. Deidra has worked in a variety of medical-based settings including low income family counseling, eating disorders, weight management, and gastrointestinal disorders. Her versatile background has allowed her the experience to provide nutrition therapy tailored to each individual's health needs. 
With the understanding that eating is a lifelong experience, it became a personal endeavor to provide knowledge and facilitate individuals' discovery of how to make changes toward their healthiest food-related lifestyle. A process that encompasses identifying dietary habits, teaching nutrition education, and creating dietary recommendations that utilize the meal plan and exchange system approach to healthy eating.
Deidra is an active member of the Academy of Nutrition and Dietetics and is a registered, licensed practicing dietitian in the state of North Carolina through the Commission on Dietetic Registration. In her spare time, she enjoys practicing yoga, reading, and spending time with family and friends.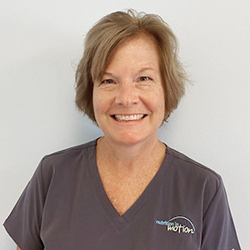 Joanne White, RDN, CSR, LDN is a Registered Dietitian with a Bachelor of Science in Dietetics and Food Nutrition Institution Management from East Carolina University. She has 25 years of experience, mainly as a clinical dietitian—not only in the hospital setting, but also in dialysis clinics. She has a specialty in kidney (renal) nutrition. During her years as a dietitian, she has worked with a variety of clients and diagnosis, to include diabetes management, cardiac rehab, hemodialysis and even professional cricket athletes. She is passionate about providing the direction and information to help people lead a healthy lifestyle. Joanne has recently returned to North Carolina after spending many years in the US Virgin Islands on the beautiful island of St. Croix. She misses the clear blue Caribbean Sea, but is enjoying re-discovering her home state and eating real bar-be-que. To help stay close to the water, Joanne and her husband enjoy kayaking the Wilmington waterways.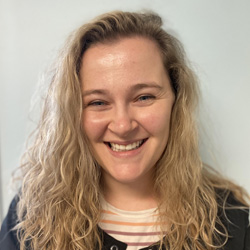 Grace Kararo, MS, RD, LDN is a Registered Dietitian who completed her bachelors degree in Applied Nutrition from Ohio University and her masters degree in Science from Eastern Illinois University. Her dream of becoming a dietitian started with her love of playing soccer. Being a collegiate athlete, she knew that nutrition played a key role in her performance on the pitch. Once finishing school, she started her career as a dietitian in the hospital setting with over 3 years experience in cardiac rehab, general medical, neurology, trauma, ICU patients, and small bowel feeding tube placements. Grace also taught nutrition classes to community college students as a dietitian. Grace is passionate about educating individuals on how to make smart, healthy, life-changing choices regarding food. You can find Grace hanging out with her husband and cat named Biscuit.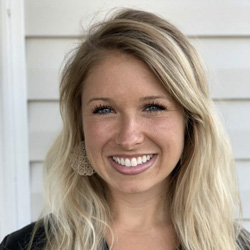 Emily Owen, MS, RD, LDN is a Registered Dietitian with a Bachelor of Science degree in Dietetics and a Master of Science degree in Nutrition. Emily is originally from outside of Atlanta, and earned her undergraduate degree from the University of Georgia in Athens, Georgia. She then completed her graduate work at Appalachian State University in Boone, North Carolina. Emily realized she truly had a heart for nutrition education as she completed her graduate work leading a month-long diet diversity project in Madagascar. After the completion of this project, Emily worked as a clinical dietitian where she enjoyed working as a care team member but decided to transition out of the hospital into the out-patient setting. Emily is passionate about creating a connection with those around her and partnering with her clients through their nutrition journey. She believes in the power of personal discovery to identify the healthiest versions of ourselves and our dietary habits. In her free time, you can find Emily running on the beach, practicing yoga in the hot room, or exploring new places to eat around town.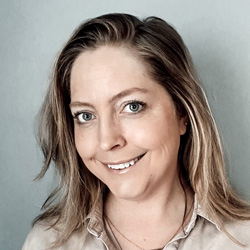 Julia is a Registered Dietitian with a Bachelor of Arts from East Carolina University and a Bachelor of Science in Food and Nutrition from The University of Alabama. Julia has lived in Wilmington for 10 years and started her career as a dietitian in the clinical inpatient setting. Her experience as a clinical dietitian gave her skills in medical nutrition therapy, enteral nutrition, parenteral nutrition, and diet education. Julia's passion for diet education remains and transitioned her to the outpatient setting most importantly to build relationships with patients and share their nutrition journey to a healthier lifestyle with them. She loves meeting patients at their point in their transition to help them make realistic changes. Outside of work, Julia is outside with her dogs, in the garden, or enjoying time spent with her husband, friends, and family.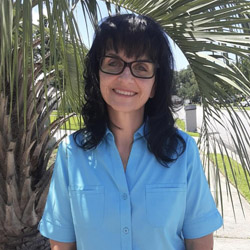 Kerri Taylor, RD, LDN, CNSC is a Registered Dietitian who is originally from Pittsburgh, PA. She graduated from the University of Pittsburgh with a Bachelor of Science degree in Food and Nutrition. Kerri has over 25 years of clinical experience and is passionate about helping people optimize their health. She has specialized in the nutritional management of patients who are critically ill and those requiring enteral and parenteral support. Kerri has worked with patients experiencing a wide array of medical conditions, including diabetes, heart disease, gastrointestinal disorders, renal disease, and those needing organ transplantation. She also enjoyed working with the interdisciplinary teams to provide patients with the best overall medical care.
Kerri recently transitioned to the outpatient setting where she enjoys building relationships with clients and helping them meet their goals as they journey to better health. Outside of work, Kerri likes going to the beach, traveling, watching Penguin hockey games and spending time with her family and friends.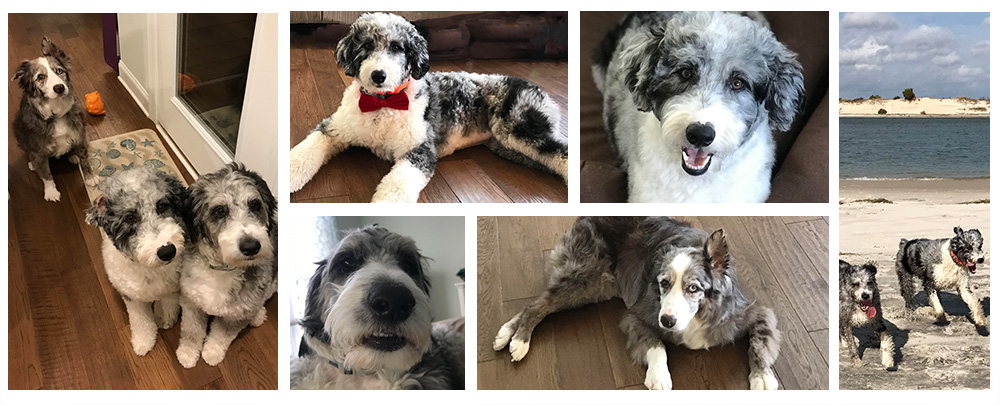 Questions?
Ready to Start?