see what some of our nutrition customers have to say

Reaneshia Murphy
I absolutely love nutrition in motion. Since I've been with them (about 3 months) I have lost a total of about 8 lbs. Emily Owen is my dietitian and she is the absolute best. I love love love her. She is so sweet and patient and she listens. I love the approach she took with me. Instead of calling it a "diet" we made small changes and goals that was attainable. This place will not disappoint.

Edie Dascole
I have many health issues and was desperately trying to find someone who could guide me and help me learn how to eat properly and lose weight. What I found with Grace at Nutrition in Motion was the most caring, kind, knowledgable woman I have ever met! Grace is patient and understanding and truly listens to me and does not hesitate to go above and beyond to give me all the help and information I need. I am still a work in progress but feel like my journey will be successful with Grace and Nutrition In Motion on my side!!

Shannon Smiles
Amazing staff! No intimidation and a plan I understand! Fits into real life! So unique from other programs. I recommend to all!

Randall Raker
I am a 62 year old man with high blood sugar. As a part of my treatment I was referred to Elise at Nutrition in Motion. I have been going to see Elise for several months now and have seen dramatic reduction in my A1C numbers! Elise gets most of the credit! Elise has a remarkable way of teaching good nutrition in a way that makes sense and uses all of the tools to bring the information to her patients in a way that is useful and practical. Elise is always encouraging and never harsh or judgmental. Elise always offers delicious alternatives that are healthy and satisfying! Elise really connects with her patients and genuinely shows real concern. Elise is most highly recommended for anyone needing quality nutrition assistance!

Heather Smith
Let me start by saying I do not leave reviews unless something went really bad or extremely well. Nutrition in Motion has definitely been the latter. I have been going for about 2 years and have have nothing but the best things to say. I have continued to go even after meeting my original goals because I personally need the accountability and it keeps me on track. Also, it allows for me to set new goals for myself with some guidance. Entire staff is very friendly and welcoming! So encouraging, knowledgeable, and committed to helping you. Most importantly, I feel better and healthier. Who doesn't want to feel better? They are amazing so just make an appointment already.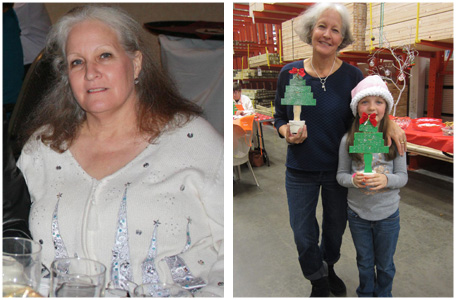 What I couldn't do for vanity reasons became possible when I was told that I was at risk for diabetes & other health problems. At first I was overwhelmed at the amount of weight that had to be lost & how I could possibly accomplish it but Sonia educated & encouraged me. This was not a diet but a lifestyle change that would enable me to live a long healthy life with my family members, who are important to me. This journey not only helped me shed the pounds and become healthier but it gave me a sense of success and accomplishment that nothing else has. I am happy with & proud of the new physical & emotional me. Nutrition in Motion, with Sonia, and my commitment truly transformed me and can do the same for you.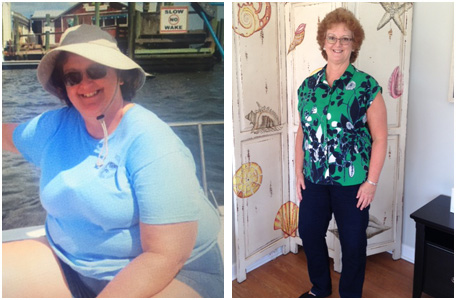 I have struggled with overeating since my adolescence. Over the course of my life I've lost literally hundreds of pounds but each time I reached my goal weight I would go off "the plan" and within a year or so all the weight I had lost and then some was right back. Not good. It is a wonder I did not develop type 2 diabetes like both of my sisters. I did however ruin the cartilage in both of my knees. Again, not good, especially when I am on the brink of retirement and want to fully enjoy this new phase of life.
My obesity had not only ruined my knees but sapped my energy and destroyed a fair amount of my self-esteem. I knew I had to take action and that it would involve an much healthier lifestyle. The problem was my knees are in such bad shape the thought of starting an exercise routine was easily put off time and time again. So I got worse. Finally I realized that if I didn't do something I would continue to decrease my mobility and that is just not the kind of retirement I want.
I decided to see an Orthopedic doctor to find out just how bad my knees were and what, if any options I had. That was my "slap-in-the-face wakeup call". I was not that for a 61 year old woman my knees were in terrible shape. That I already sort of knew, but then the Orthopedic guy told me that I was not a candidate for knee replacement because my BMI was so high. Wow! I realized I was on a destructive path that could become irreversible if I didn't change. He suggested I meet with a physical therapist and gave me a prescription for 6 weeks. I was very grateful for that and I took advantage of it. During those sessions I learned the types of exercises I needed to strengthen my knees. I began slow. Doing 10 minutes on a recumbent bike and 5 minutes on a elliptical machine along with squats other knee strengthening moves. I also started using a pool that is available to me. Over time I've been able to increase my physical activity to yjr point where I know work out at least 5 times a week.
But I knew that as important as physical exercise is I had to find a better way of managing my eating habits. Along with the Physical Therapy, my Orthopedic guy also recommended I talk to a Nutritionist and gave me a brochure for Nutrition in Motion.
Remember that I had over the years done a popular weight reduction program (Weight Watchers to be specific) and had been very successful but once I stopped going to meetings and eating their food the weight came right back on. I did not want to do that again so I called and made an appointment at Nutrition in Motion.
It was the best thing I have done for myself in a very long time. I remember thinking when I first meet Callan that I am literally old enough to be her Grandmother, which was not a problem but I did kind of wonder what she could tell me that I didn't already know. Well, it turned out that in that very first session Callan gave me more information on how my digestive system works, what it needs, and how to coordinate my food intake for the most efficient nutritional value while at the same time reducing weight. She was great. She took the time to explain, in terms I could easily understand, how digestion works and why it's so important to drink plenty of water. I knew we humans need plenty of water but I never knew the role water plays in the digestive process as well as brain functionality. She taught me to "never eat a carb alone" and why. She explained the plan she recommended I begin and answered all of my questions.
That first session was in the fall of 2015. After following my customized plan for several weeks I went back for a follow-up session. I had some questions which Callan answered and when I steeped on the scale I had dropped over 30 pounds. Fast forward to today and I am down over 60 pounds. I still have another 60 or so to go but at this point, the plan Callan and Nutrition in Motion designed for me is my new lifestyle. I don't consider myself on a diet. This new lifestyle is sustainable unlike the other program and I am very confident that my days of yo-yoing are finally over.
I also had a follow-up meeting with my Orthopedic guy. When he walked in the exam room he literally said "Wow! Congratulations!" and then went on to say that if at this point the pain in my knees got worse they would be able to now perform full knee replacement. I smiled and told him I was okay for now and would continue my new lifestyle and further reduce my BMI before we go there. I also thanked him for giving me that wake-up call and more importantly the Nutrition in Motion brochure.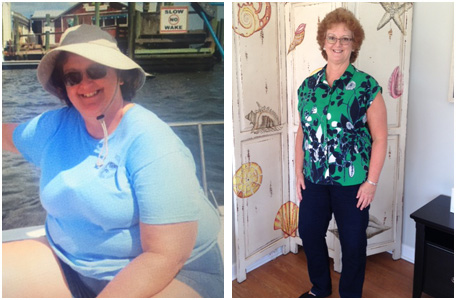 I am 59 years old. Over the last 3 years my weight had slowly risen. My diet was not very good, I really like chocolate, and I was eating quick and easy meals. My energy level had also dropped way off.  I thought I knew what to do and I was doing a few things right but not enough.  I heard about Nutrition in Motion through a company seminar and liked what I heard. I weighed in at 199 pounds, 40 to 50 pounds overweight.
I met with Callan and she showed me the things I was doing right and how to improve my eating habits even more.  She told me to limit my grams of fat which made sense to me, I am not a calorie counter. We talked about exercise and it's importance. I left there that day with a new hope, some good recipes and even a shopping list. I tried some new foods and began walking everyday.  When I returned for my next visit I weighed in at 191.4 pounds. More new recipes and learning balance. I needed to learn to balance my meals to keep my total grams of fat for the day at the correct amount. It seemed too easy.  I learned about different types of fats, glycemic index and much more.  My walking was now up to 2.5 miles per day.
My next 2 visits were just as encouraging.  184.6 pounds, and 169.7 pounds. My walking is now up to 4 miles per day and my energy level is way up. I have an appointment coming up and I have met my goal of 160 pounds. I'm now shooting for 150. I never imagined I would lose almost 50 pounds in 6 months. I am very grateful to Nutrition in Motion and Callan. Her professionalism and support is wonderful. I have learned many new things and been set on a new path. I feel better then I have  in years. I look forward to learning more and continuing to improve my overall health.
Questions?
Ready to Start?